"No one shall be subject to discrimination by any State, institution, group of persons, or person on grounds of religion or other beliefs."

Article 2.1, Declaration On The Elimination Of All Forms Of Intolerance And Of Discrimination Based On Religion Or Belief, United Nations Resolution 36/55 (1981)
Throughout the Tibetan Exile Community, both in India and overseas, Tibetans have been required take public oaths not only to abandon worshipping Shugden but even to not associate with those who continue to do so.
Commonly the oaths pledge 'never to have any relation on material or other levels' with those who worship Shugden. Thus shops and restaurants routinely refuse service to Shugden Buddhists. Public institutions such as Hospitals, clinics and libraries carry signs warning Shugden Buddhists that they are not welcome.
Should a family be suspected of continuing their worship they are publicly denounced and a boycott of their shops etc. is called for. The only way to avoid this persecution is to publicly pledge to abandon Shugden worship.
The issuing of travel documentation is made conditional on receiving evidence of having taken the oath to abandon Shugden practice.
The videos and photos below provide evidence of these blatant abuses of human rights. Many independent observers describe the 'massed anti-Shugden signature campaigns that sought to identify and ostracise Shugden practitioners'7.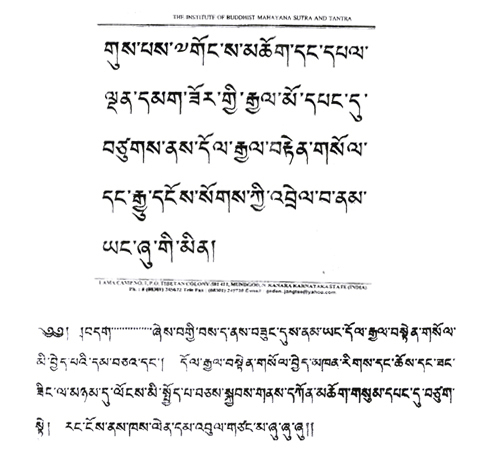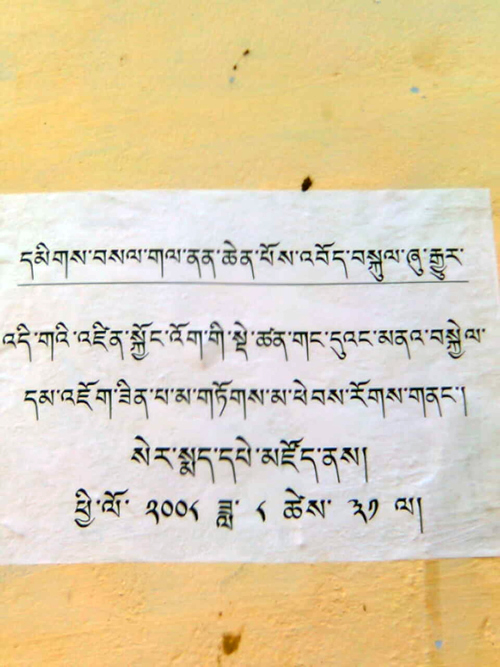 "Dharamshala officials were now going around Tibetan communities making people sign pledges that they would completely ostracise Shugden devotees, not share a meal with them or have anything to do with them in any way."

- Jamyang Norbu, Founding Member of the Tibetan Youth Congress
Shugden practitioners describle their experience of osctracism by Tibetan exile community.
Video evidence of the segregation within the exiled Tibetan Community.